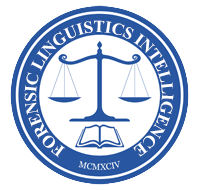 FORENSIC LINGUISTICS INSTITUTE
Founded 1994
---
See also: Help for defence barristers
Help for prosecutors
In my experience the following areas are sometimes overlooked by overworked prosecutors:
How strong is the linguistics evidence in your case? You believe that the witness statements of several witnesses 'stack up' - including police statements, but have you really checked them for collusion? Maybe the defence is doing this right now. It's better to know before you get into court.
Is the defence challenging the tape summary or what was said on the tape, and you believe that the challenge is inaccurate or wrong?
Have you had sight of the mobile phone texts, facebook entries, etc? Are you trying to work out whether a particular individual may have been part of a criminal group? Samples of language of the other members of the group can be analysed for comparison purposes.
Have you requested recordings of the defendant's phone calls from prison and/or letters sent by the defendant, and listened to or read those for possible codes? In the past I have successfully analysed, and given evidence, about codes in criminal cases.
(see also the section Help for defence barristers - you may need to think about anticipating some of those strategies)