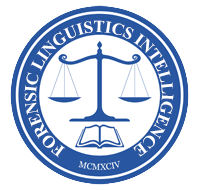 FORENSIC LINGUISTICS INSTITUTE
Founded 1994
---
MSc and MRes in Forensic Linguistics

For information about the Forensic Linguistics Programme at Bangor, contact: Dr Marco Tamburelli m.tamburelli@bangor.ac.uk or message me through the inquiry form on this website.
The Bangor University 2013-2014 MSc in Forensic Linguistics is the perfect introduction to Forensic Linguistics for keen students of language and crime. Modules include authorship analysis and cyber crime - two of the hottest topics in forensic linguistics, as well as the analysis of court language, and linguistic aspects of vulnerable witnesses, such as sexual assault victims.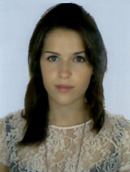 "My name is Laura Larkin and I have thoroughly enjoyed my Masters in Forensic Linguistics at Bangor University, and from the first lecture I was glad I had chosen this particular course. The modules we studied covered a broad range of topics, such as Cybercrime, Text Analysis and Authorship Attribution, all of which I found very interesting and aided my language analysis abilities.
The type of assessments for this course were varied, testing multiple areas of intelligence and specific skills. I personally enjoyed the literature review for Issues in Forensic Linguistics whereby we could choose an area of interest we had previously covered, and mine was focused on vulnerable witnesses in the courtroom. I also relished the opportunity to give a presentation regarding the opportunity to give a presentation regarding accusations in police statements from the Hillsborough Case to the chief lawyers from the case. These specific examples developed my written, oral and research skills, and my overall confidence, further encouraging me to look for a career in Forensic Linguistics and language analysis.
The quality of teaching, resources and support available was consistently high and I felt the lecturers were very appropriate in regards to any assignment queries or additional help needed. Several areas of interest were also brought to our attention, such as recent, relevant studies or authentic cases involving Forensic Linguistics, and maintained my interest in the modules. This specifically motivated my job search in this area as well due to the positive contributions I could make to such important investigations.
Bangor itself is a lovely place and from living in a city, I have really enjoyed and appreciated the change in scenery and different opportunities Bangor has to offer. I really enjoyed my undergraduate degree here as well, and I will miss the people and places in Bangor."
Laura Larkin
"What makes John Olsson so unique as an academic in the field of Forensic Linguistics is his rich first-hand experience of giving linguistic evidence in the court room. His extensive knowledge as well as his passion and commitment to the field are reflected not only in his work, but also in his lectures. He is an engaging and inspiring speaker who delivers his lectures with a humorous and a personal touch. Whether your knowledge of Forensic Linguistics is limited or you are en expert in the area, John Olsson has a natural ability to build a rapport with his audience and to engage any level of expertise. "
Marsha Dowie, President, Lancaster University Linguistics Society 2012-2013
"The course has taught me a great deal about both the theory and practice surrounding forensic linguistcs. I was very pleasantly surprised by how hands-on and practical the course was, with Dr Olsson taking us through some of his many successful cases, and he and Dr Luchjenbroers inviting us to provide our input and discuss our opinions. The course has inspired me to seriously consider forensic linguistics as a career. I wouldn't hesitate in recommending the MSc at Bangor to anyone with an interest in this subject."
Phillip Carruthers
The Evans Statements
A Case for Forensic Linguistics by Jan Svartvik
Part 1 Part 2 (A new window will open)
Our sincere thanks to Professor Svartvik and Göteborg University