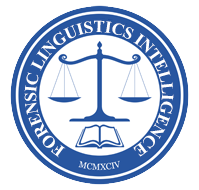 FORENSIC LINGUISTICS INSTITUTE
Founded 1994
---
The International Criminal Court drops charges against President Kenyatta
5 December 2014
The Hague - The International Criminal Court has today announced that all charges against Uhuru Muigai Kenyatta, the President of the Republic of Kenya, have been withdrawn. Dr Olsson is an expert appointed by the International Criminal Court.
A critical aspect of the case was the fabrication of large numbers of witness statements against the President. Dr John Olsson worked on this case over a long period, analysing statements from a wide variety of witnesses, purporting to implicate Mr Kenyatta in the post election violence. He was instructed by Steven Kay QC and Gary Summers, Mr Kay's lead investigation counsel for President Kenyatta.
More than 50 documents were analysed, mainly through comparisons of vocabulary, grammar and idiom. All statements showed signs of fabrication and common authorship, with indications of a disguised style of language use. Documents on the internet were also analysed and compared, as well as the language in a number of videos. Dr Olsson formed the view that the statements had been fabricated by a Kenyan person, but due to court protection measures no more can be said about this person at present. Dr. Olsson's reports were served upon the Prosecution by the Defence. The Prosecution served no expert report to challenge Dr Olsson's conclusions.
This case shows what forensic linguistics can do, and the power of authorship analysis. This is believed to be the first time forensic linguistics has assisted a court where a serving head of state's freedom was at issue.
This case, as with so many others in which British forensic linguists have been instructed, further cements authorship analysis and forensic linguistics as a must-use technology by courts in cases where there is the possibility of collusion among witnesses.
Forensic case co-ordinator: Emmerson Associates